IP Essentials for Research, Development, and Engineering
The IP Essentials for Research Development and Engineering training curriculum is geared towards your technology personnel. It reinforces company intellectual property concepts, practices, processes, and essential technology related intellectual asset topics to ensure that technology employees will recognize and respond appropriately to circumstances that arise in the course of their work. In addition to intellectual property principles, the technology related topics discussed include inventorship, writing an invention disclosure, obtaining a patent, open source, safeguarding proprietary information, conducting freedom to operate searches, and handling unsolicited ideas.
Key Learning Points
What is intellectual property (IP) and types of IP

What are patents – design and utility patents

Inventorship – difference between invention and inventorship

What are the basic requirements of patentability

How do patents benefit your company – make money for your company

Patenting process – process flow – invention submission, review, patent preparation and prosecution

How to write an invention disclosure and submit your ideas

Evaluation criteria for invention submissions: relevance, ease of design around, detectability, and value

Handling unsolicited ideas

Invention Rewards – Incentives and benefits to employees

Interacting with third parties – handling proprietary information

Publication after filing a patent application

Understanding freedom to operate vs. product clearance

Search concepts – novelty vs. freedom to operate

Open source software
Intellectual Property Knowledge and Value Primer
This training course is designed to give technology personnel a basic understanding of what intellectual property is, how it is protected, why these assets are important to this business, and what is expected of all personnel..
The purpose of this course is to clarify the different types of intellectual property/intangible assets that the corporation creates, so that all employees will understand the importance of handling and protecting them.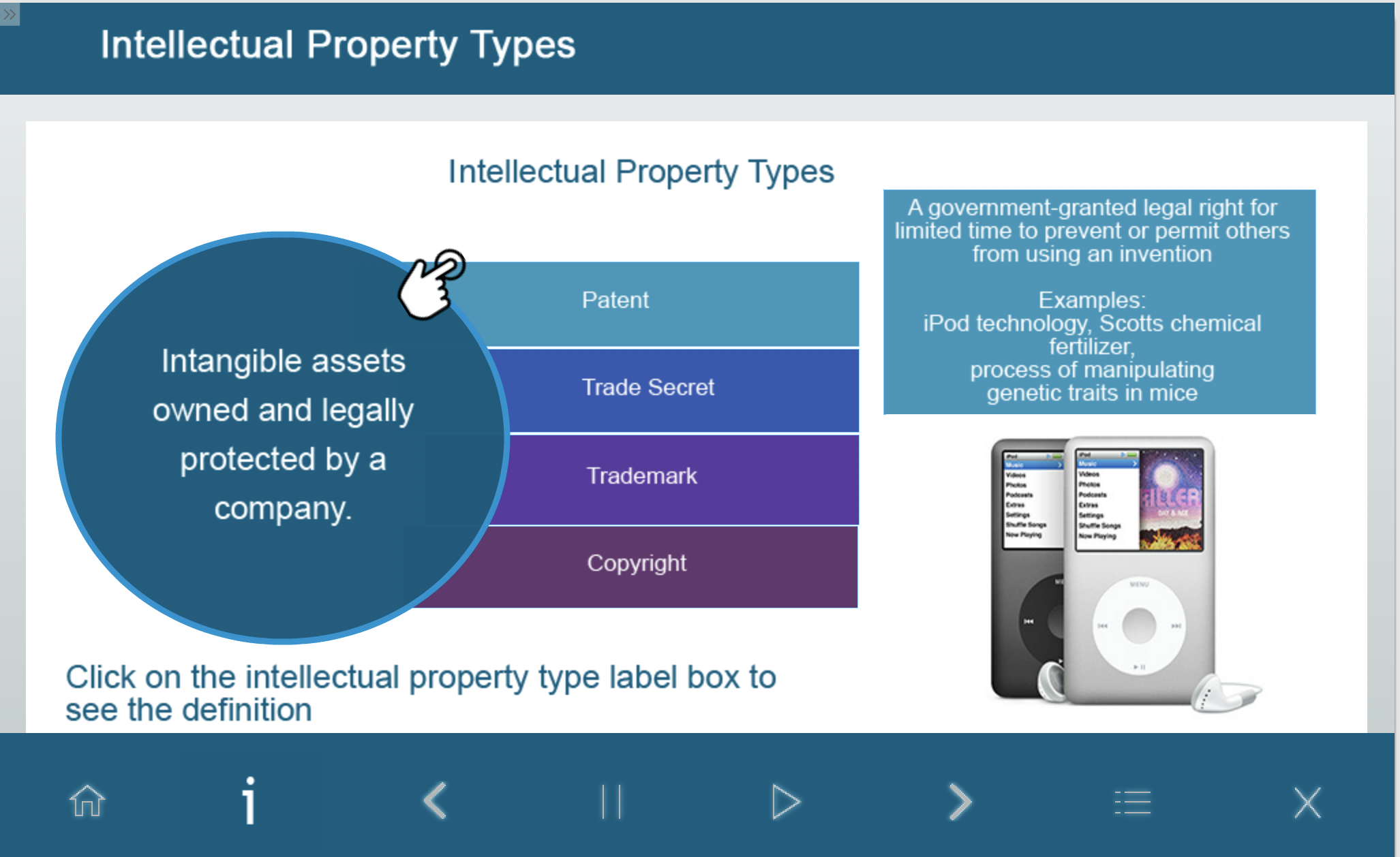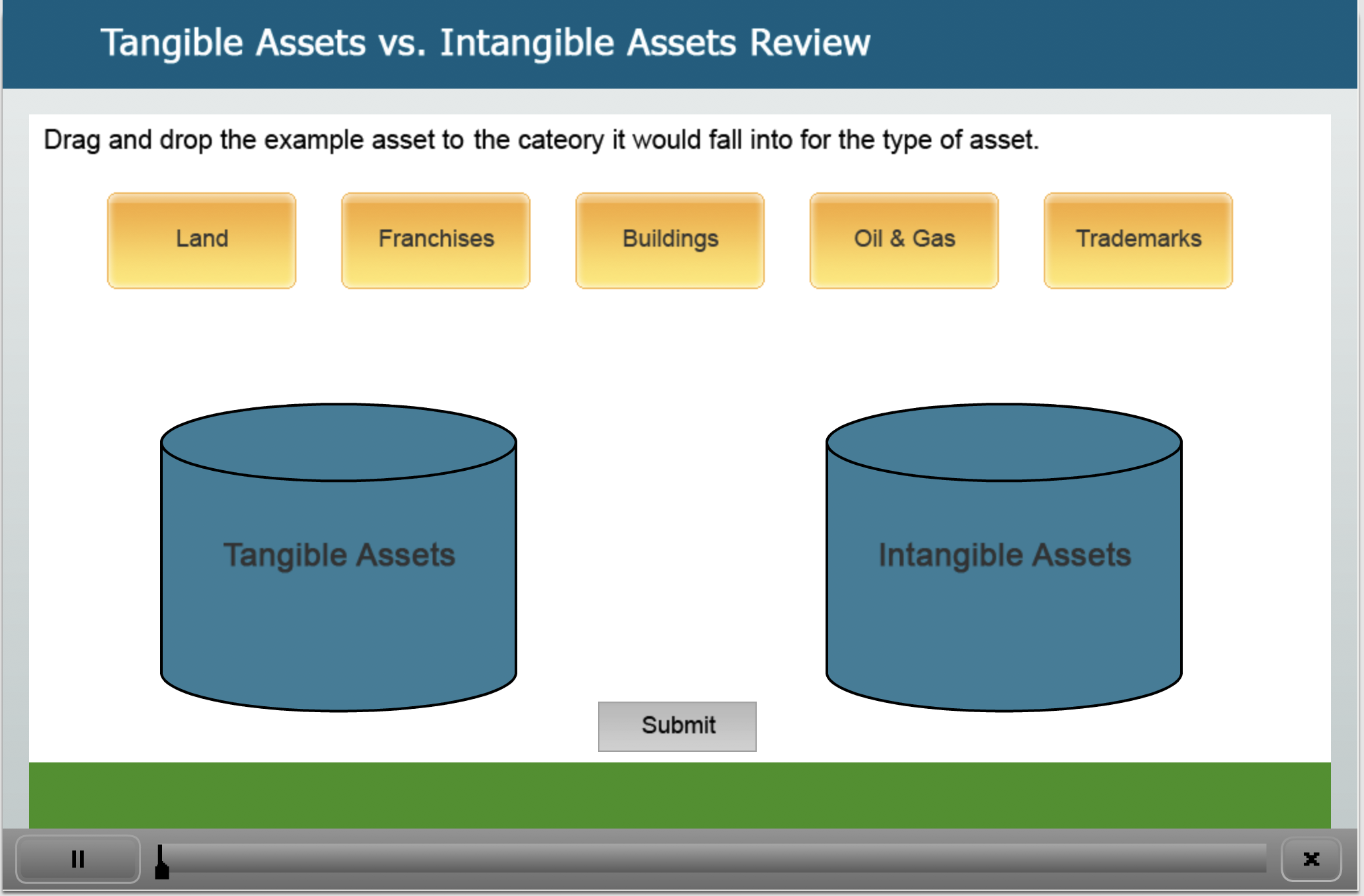 Intangible Assets vs. Tangible Assets
This course teaches students the difference between intangible and tangible assets. It shows how business value trends have affected intangible assets . The goal of this course is for students to understand significant value intangible assets represent to the business.
Invention and Inventorship
Invention and inventorship are essential to innovation and patent procurement. While you may participate in the invention process, you are not necessarily considered an inventor by law. The goal of this course is for students to understand the invention stages and the legal inventorship requirements that stipulate who can be identified as an inventor of patentable subject matter.