Patent Process: Invention Disclosure, Review, and Grant
The Patent Process is a 55-minute course that introduces the research and development personnel and those employees who need to understand the patent procurement process that ensures its technical developments are appropriately protected and that IP-related risks are sufficiently managed (and that it has the freedom to operate its business). Students will learn about the critical review processes, including invention disclosure submission, review & approval process, and patent procurement.
After completing the Patent Process course, learners will be able to:
Describe the patent process and timeline
Contrast alternative strategies to patenting
Describe the key elements of a patent and invention disclosure
Complete an invention disclosure
Describe the patent review committee process
Discuss the criteria for pursuing patent protection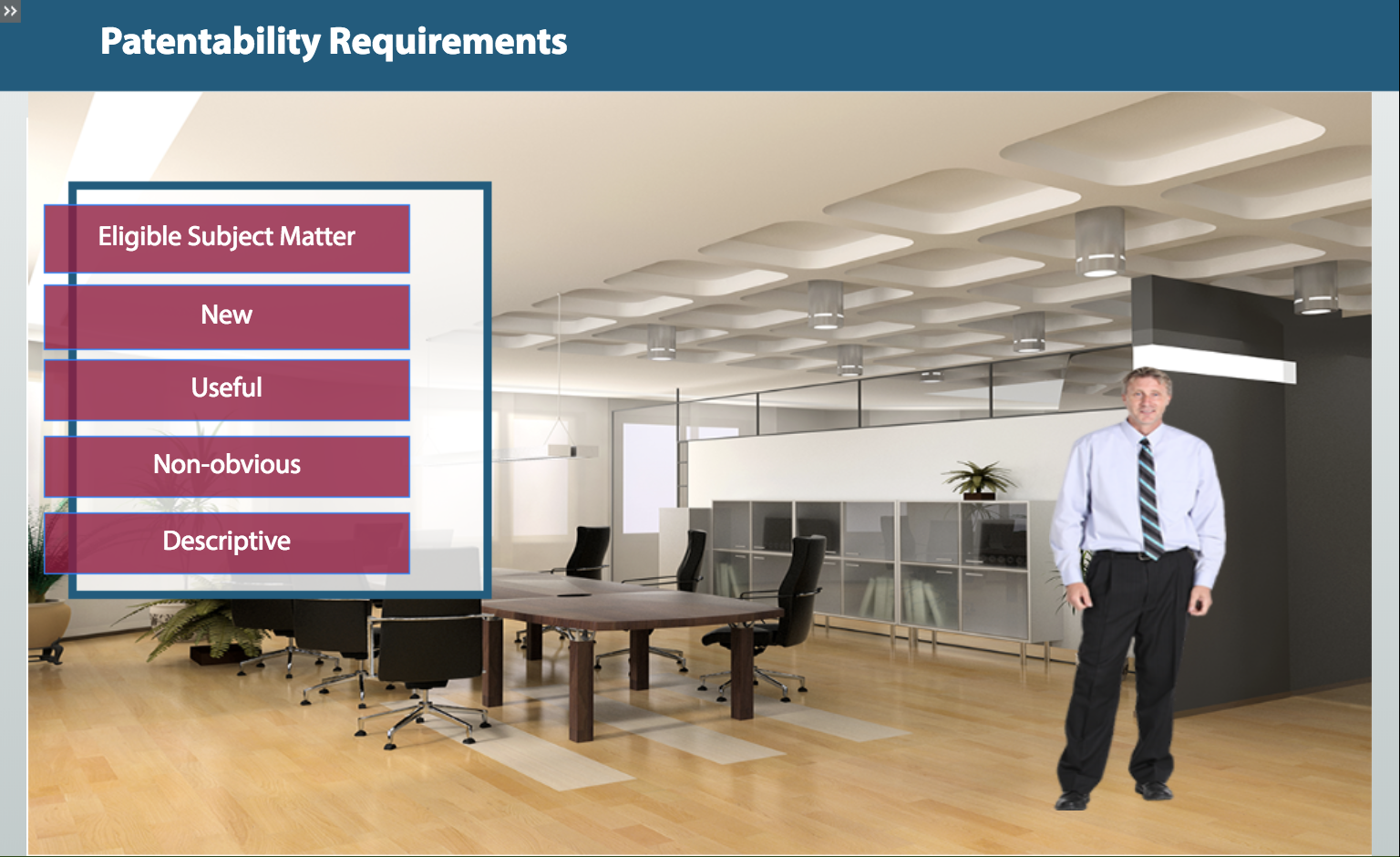 The ipPerformance Training Difference
ipPerformance believes intellectual property training is essential to increasing business value and reducing risks.  We combine seasoned subject matter experts with our instructional design methodology to develop interactive, engaging, and adaptable courses to reinforce an IP-driven culture.