One-Time Complimentary Intellectual Property Knowledge Diagnostic for Your Employees.
ipPerformance is committed to strengthening your company's intellectual property knowledge. We're offering a free, one-time intellectual property knowledge check for up to 200 employees. Our ipKnowledge Diagnostic covers the key concepts, practices, and intellectual property-related situations that every employee should understand. You receive a comprehensive report to gauge your workforce's understanding.
The ipKnowledge Diagnostic comprises a 30-question test bank covering key intellectual property topics, including IP fundamental concepts, inventorship, freedom to operate, handling proprietary information, and responding to unsolicited ideas. The ipKnowledge Diagnostic tracks and measures the user's response to each question by category. Analytics provides a detailed profile of each user's results.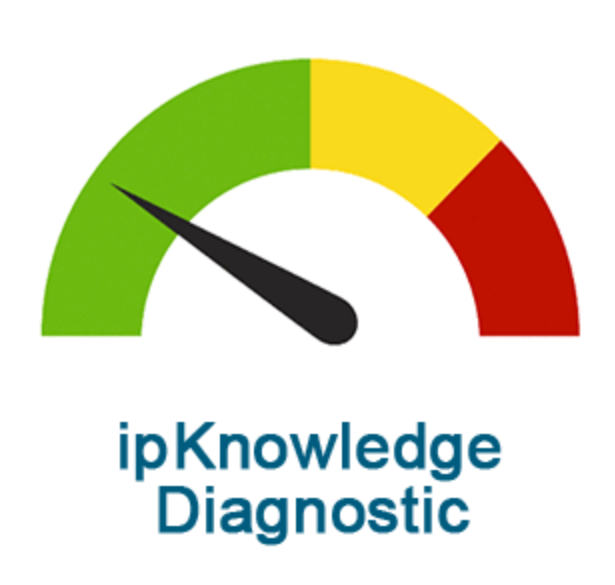 Duration
10 minutes
Audience:
Intended for All Employees
Course Topics:
IP business value
Patents
Trademarks
Trade Secrets
Copyrights
Proprietary information
Inventorship
Freedom to operate
Reading patents
Patent process
Unsolicited ideas
Related Courses:
IP Knowledge and Value Primer
Invention and Inventorship
Intangible Assets vs. Tangible Assets
Business Importance of IP
IP Fundamentals
Handling Proprietary Information
Handling Unsolicited Ideas
IP and Customer Relations
Patent Procurement Process
Sign up for your ipKnowledge Diagnostic.
Complete the form below, and a representative will contact you.