Business Importance of Intellectual Property
Intellectual Property plays a key role in all business endeavors. "Large or small". Regardless of industry. Intellectual property assets create business value and sustainable competitive advantages for a company. Most important, these assets influence consumers' confidence and buying decisions. Both companies and consumers rely on intellectual property for differentiating among companies, products, services and making choices. Regardless of the job function, everyone is engaged in handling intellectual property assets. This module explores the business perspective of value protection and creation and consumer perspective of gaining greater value as result of intellectual property assets.
Employees will learn about the business value and underlying principles of intellectual property assets.
Course Objectives
After completing this course, learners will be able to:
Define intellectual property
Explain why intellectual property is important to a business
Describe how intellectual property affects consumers buying decisions
Explain how protecting innovation led to improvements and innovations
List sources of innovation
Explain the value chain of business value and technology
Describe the types of intellectual property assets
Explain the benefits of protecting intellectual property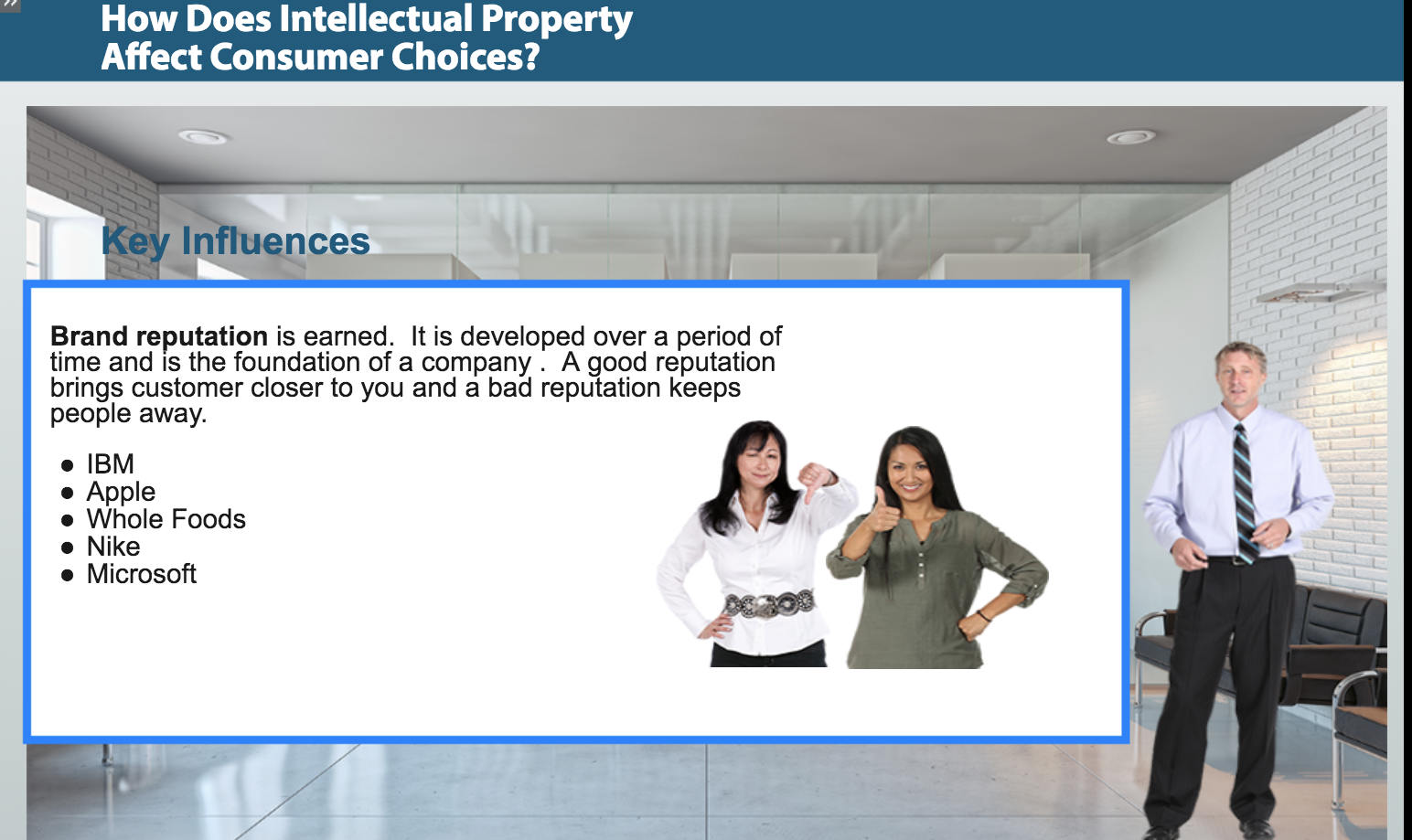 1 – Business Importance Introduction
2 – Module Learning Objectives
3 – Knowledge Check
4 – IP Statistics
5 – IP Types
6 – Value Chain of Technology
7 – Business Scenario
8 – Knowledge Check
9 – Business Value of Intellectual Assets
10 – IP and Consumer Choices
11 – Product IP Example
12 – Product IP Example
13 – Protecting Many Facets of a Product
14 – Innovation and Improvements
15 – Trade Secrets – Innovations That Have Not Changed
16 – Additional Value of Owning Intellectual Property
17 – Where Does Innovation Come From
18 – IP Risks
19 – Your Responsibility
20 – Summary
21 – Check Your Understanding