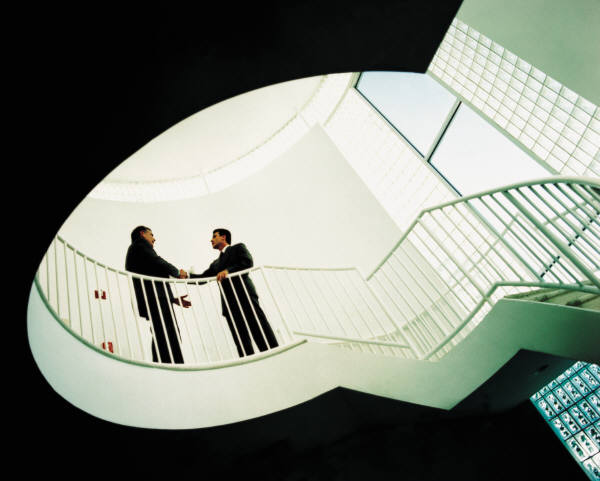 Intellectual Asset Management Best Practices
The ipPerformance Group's Guide to Intellectual Asset Management Best Practice describes the essential intellectual asset management best practices. The practices include the step-by-step process, key stakeholders, and performance metrics. Extensive experience, competencies, and documentation within the ipPerformance Group support these practices. If you have any suggestions, please submit them, and we will evaluate the practice and update our guide.
1 Portfolio
Provide an annual intellectual asset management report to your business
Conduct annual portfolio review
Review the entire intellectual asset portfolio at least once per year
Properly update appropriate databases with information regarding the status of specific intellectual assets and decisions made about individual intellectual assets
Manage the cost of patenting activity for your portfolio.
Identify key patents
Properly transfer or abandon patents from your portfolio
Classify your patent portfolio's pending and issued patents by "business use."
2 Strategy
Determine the patent action plan that aligns with your company's business strategy. (This is also known as patent strategy, IP strategy, or IA strategy.)
Align intellectual assets to your business units
3 Competitive
Use of Patent Intelligence (patent trees, patent maps, or patent landscapes)
Evaluate the need for a competitive assessment and the activity
4 Investment
Prioritize the disclosures in your portfolio
5 Realization
Donation of intangible assets to non-profit organizations
Out-licensing of intellectual assets
6 Valuation
Valuing Intangible Assets
7 Operations
Benchmarking of intellectual asset management practices with outside companies
Internal benchmarking of intellectual asset management practices between business units
Establishing a contact as an intellectual asset focal point for your business or technology area
Form and staff an intellectual asset management team
Facilitate at least one IAM team meeting per year/Conduct IAM-team meeting
Patent filing recommendations – Establish standard factors
Patent maintenance recommendations – Establish standard factors
Recommend/document/implement patent filing recommendations
Manage trade secrets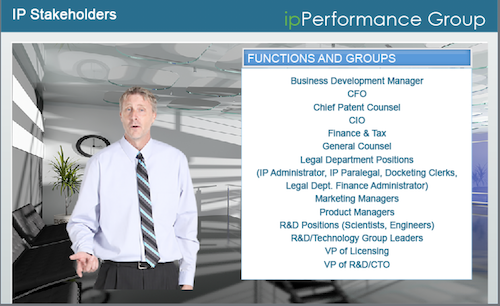 View a Brief Video Overview of Developing IAM Best Practices
The complete best practices with descriptive steps to complete, measures, value points, and functional participants are available in written, audio, and video formats.
Description:
How do you do this? This provides a brief, complete description of the practice.
Value Points:
Why should this be considered a best practice? What benefit is derived over other practices or methods? The points tested for each of the best practices include: quality gain, productivity gain, revenue impact, risk management, cost savings, and other.
Measures:
What type of measurement quantifies the usefulness of this practice?
Typical functional participants:
Who is involved in this type of practice?
The ipPerformance Training Difference
ipPerformance believes intellectual property training is essential to increasing business value and reducing risks.  We combine seasoned subject matter experts with our instructional design methodology to develop interactive, engaging, and adaptable courses to reinforce an IP-driven culture.