INTELLECTUAL ASSET MANAGEMENT PROGRAM
PROFICIENCY
DIAGNOSTIC SCORECARD
ipPerformance has identified six key dimensions as the strongest indicators for shaping an organization's intellectual asset management (IAM) program proficiency.
The scorecard is prepared for you by ipPerformance Group and is a visual, graphic representation of the results based on the IAM Program Proficiency Scorecard survey. It illustrates how you scored across the six dimensions measured and how you compare to the (peer) companies and best practices scores.
IP Strategy and Planning
The IP Strategy and Planning dimension explores what the intellectual property (IP) program is trying to accomplish, why it wants to accomplish this, and how it plans to do so. This section reviews the analysis of competitive intelligence, the company's understanding of the IP portfolio, and a process for developing business-aligned IP strategies. The analysis measures the alignment and integration of intellectual strategies with the company's business strategy. IP plans and strategies for your organization help you maximize the value of your innovation investments.
Invention Harvesting and Protection
The Invention Harvesting and Protection dimension evaluates the invention submission and decision process. We examine inventor community understanding, how inventions are recorded, reviewed, and how companies decide the type of IP protection they need.
IP Process and Management Resources
The IP Process and Management Resources dimension evaluates how the portfolio is managed.
Companies should use effective tools to monitor the use and performance of their IP assets. We examine portfolio management and oversight, operations performance assessment, and process formalization. We are evaluating companies that leverage their intellectual property for business growth management, as well as measuring and staffing their programs.
IP Risk Mitigation, Enforcement and Dispute Management
The IP Risk Mitigation, Enforcement, and Dispute Management dimension evaluates how a company reduces infringement risks, identifies infringements, and proactively handles disputes. Disputes are time-consuming and costly; however, business leaders recognize that protecting their intellectual property is paramount to an effective IP program and business survival.
Technology Acquisition and IP Monetization (IP Leveraging or Licensing)
The Technology Acquisition and IP Monetization dimension appraises a company's ability to leverage and monetize intellectual assets and technology partnering and acquisition practices. CEOs are realizing that a portion of their technology solutions could be acquired and that IP is a currency that will allow them to increase revenue and company IP can be used to trade for access to third party technology.
IP Continuous Improvement
The IP Continuous Improvement dimension explores programs and initiatives to improve the knowledge and skills of personnel and the IAM practices within the organization. Best practice companies that have sustainable and continuous success with their IP exhibit aggressive education and benchmark best-in-class companies to identify further improvements.
Your performance on the six dimensions measured on the IAM Program Proficiency Diagnostic Scorecard is shown in the column chart above. The pinnacle was set by the ipPerformance Group that scored the highest in each dimension. The ipPerformance IAM Program Proficiency Scorecard benchmark is a pre-established score against which an organization is measured on all dimensions to establish their best practices elite rating.
For an in-depth analysis of your performance on the IAM Program Proficiency Scorecard, contact Robert Williamson to schedule your custom benchmarking session.
Check Out Additional Benchmarking Resources
IP Training – Online Training – The Foundations Curriculum.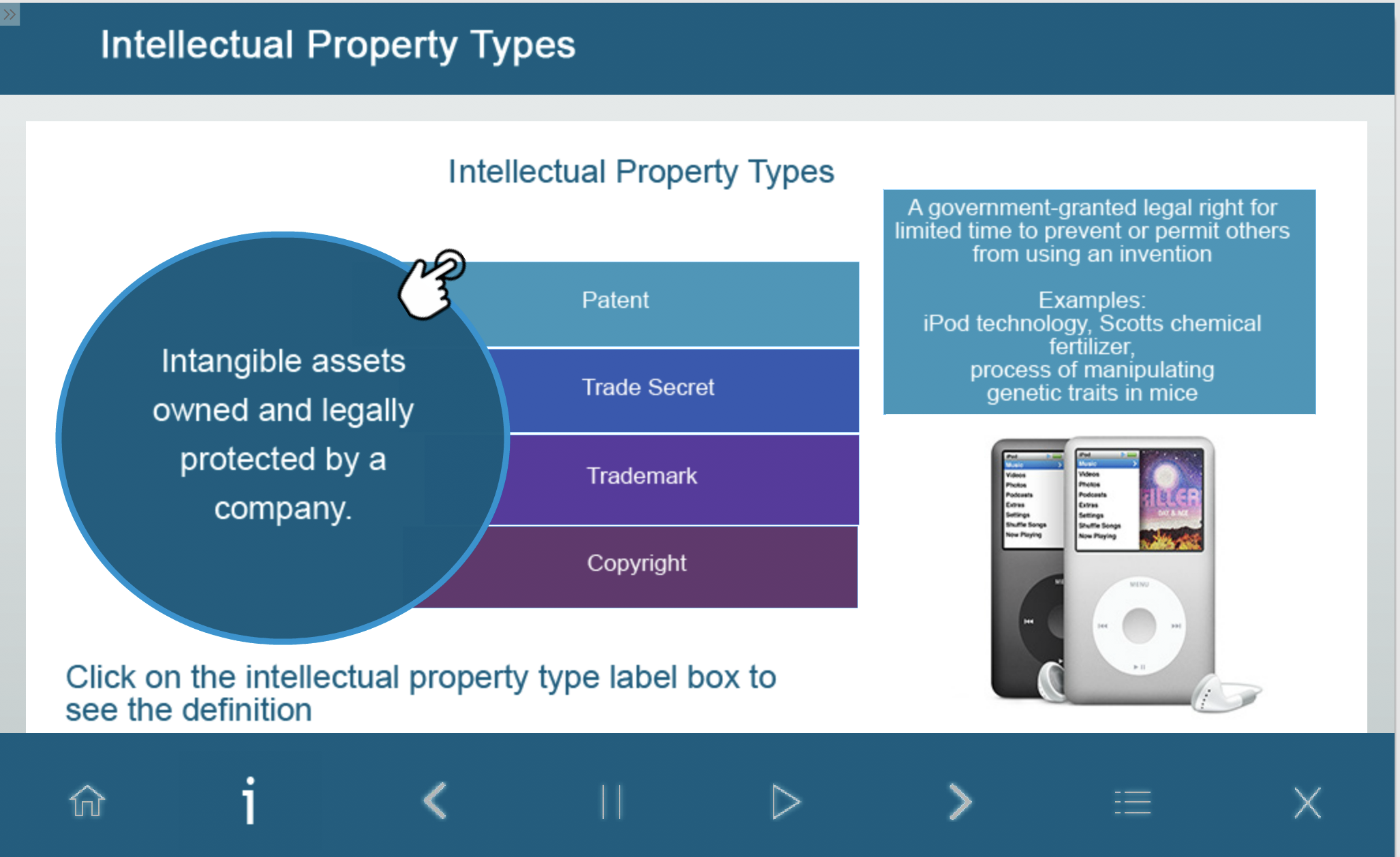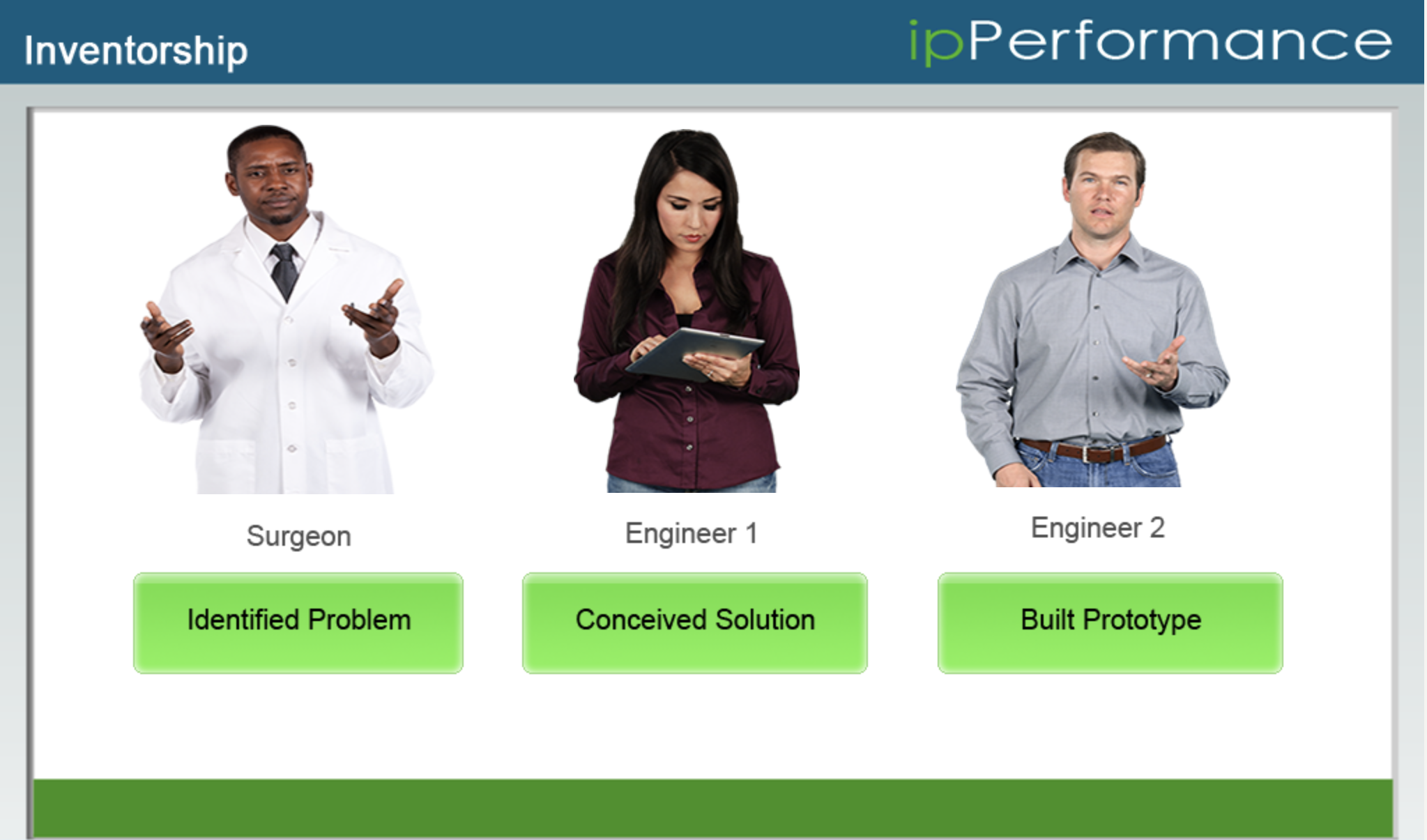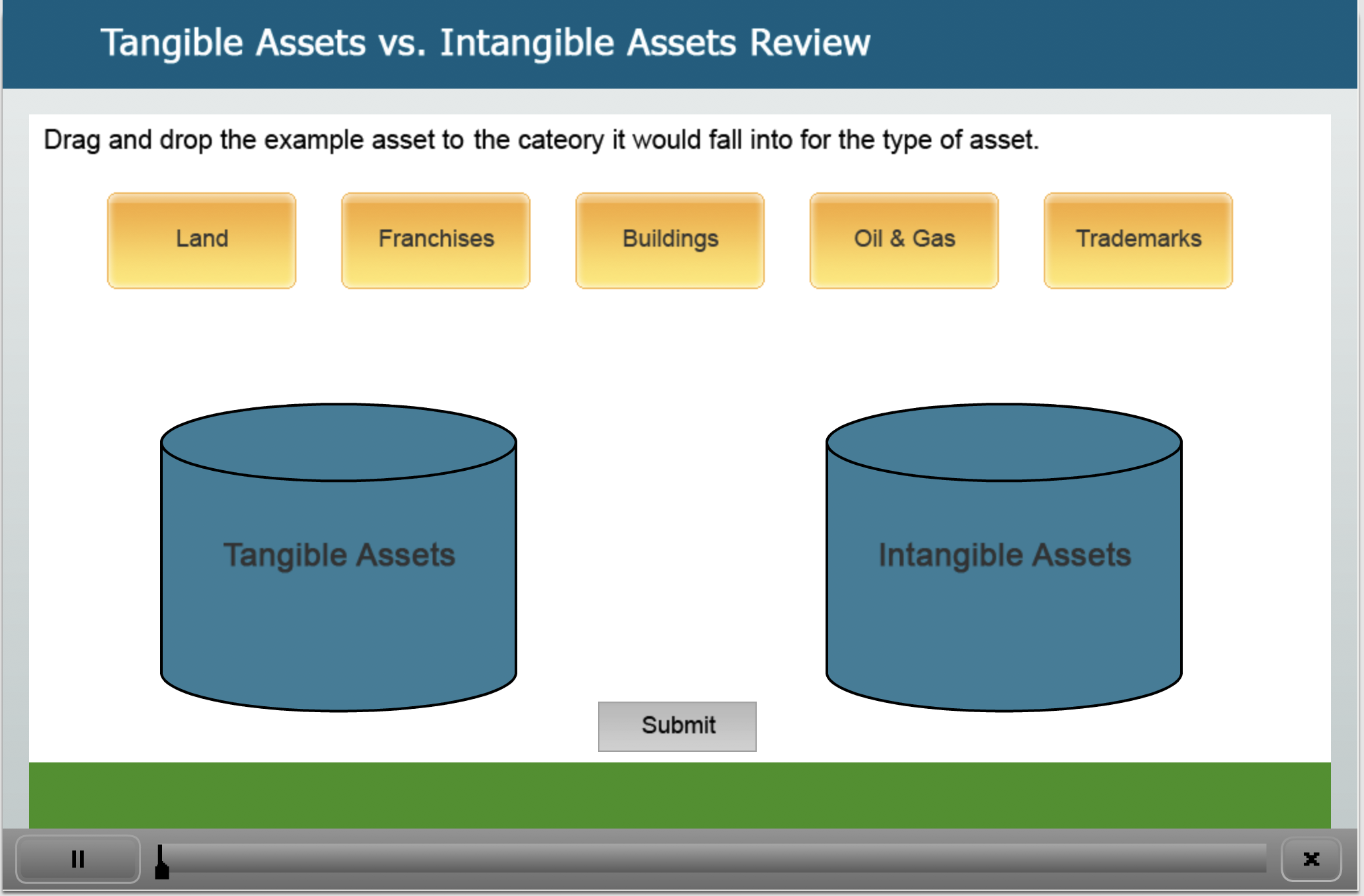 Intellectual Property Knowledge and Value Primer
Invention vs. Inventorship
Intangible Asset vs. Tangible Assets
Learn more - IP Training Foundations Curriculum
Take the next step to building your workforce's intellectual property knowledge with the ipPerformance Online Intellectual Property Training Solutions.
This series is foundational to technology, business, finance, sales and marketing, manufacturing, business development, finance, and/or supply chain personnel.
Engaging and interactive training with real world examples and scenarios
Affordable pricing and high ROI
Customizable to fit any corporate environment and culture
Over 40 courses available.